Industrial Heat Shrinking Tube BEC1 size 12,7 mms 2 meters
Inside diameter:
before shrinking 12,7 mms / after shrinking 6,4 mm / wall thickness 0,6 mm
Application:
• Insulation of cables
• Bundling of cables
• Corrosion protection
• Cable identification
• Bend protection and strain relief
Technical Data:
• Thin-walled, radiation cross-linked, flexible polyolefin
• flame-retardant
• RoHS conform
• Shrinking ratio: 2:1 (50 %)
• Operating temperature: -55 °C up to +125 °C
• Shrinking temperature: 90 °C
• Puncture strength: >25kV/mm
Deliverable size:
sold by the meter
Available colours: black, red, blue,white, yellow, green, yellow-green, brown, grey
Printing Service

You would like to have the shrinking tube imprinted?
e.g. for marking, with your logo or an explanatory text?

We are pleased to submit our offer.

Possible printing colours are: white / black / blue / red / green

Please inform us:
• Size and colour of shrinking tube
• Printing colour and type size
• Length of the imprinted segments
• Tube cut or continously
• The desired imprinting / type face or logo as jpg/tif/bmp/gif file
• Desired quantity resp. length
">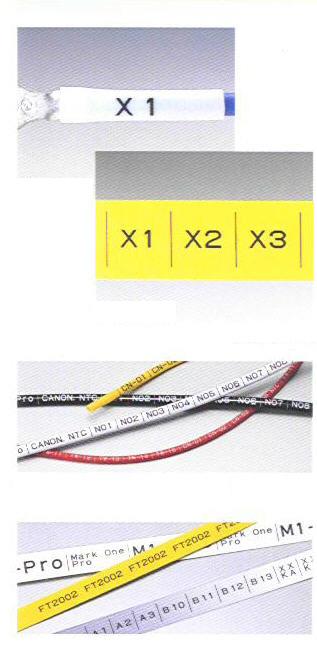 *picture similar
NOTICE: there could be small differences between the colour in the picture and the original colour caused by different incidence of light, brillance of the monitor, contrast adjustments etc.
Inside diameter:before shrinking 12,7 mms / after shrinking 6,4 mm / wall thickness 0,6 mm
Application: Insulation of cables - Bundling of cables - Corrosion protection - Cable identification - Bend protection and strain relief
Technical Data: Thin-walled, radiation cross-linked, flexible polyolefin - flame-retardant - RoHS conform - Shrinking ratio: 2:1 (50 %)
Operating temperature: -55 °C up to +125 °C - Shrinking temperature: 90 °C - Puncture strength: >25kV/mm
Printing Service: we also can imprint your heat shrinking tube, see product description below